#indigoapproved
Purify your space with our line of air sanitizers 
Comes in several sizes to suit your needs:

iborg Personal Mini Unit p2,500.00
This lightweight personal mini air purifier emits an ionized air around you, protecting you from airborne particles such as germs, microbes, viruses, bacteria, dirt and other pollutants.

iborg Small Spaces Unit p3,800.00
This air purifier can remove indoor air pollutants. It is encased in a solid acrylic/cherry wood cabinet with stainless steel structure. This ultra-quiet, multiple speed air purifier covers up to an amazing 64 square meter. This is made possible with its modern variable speed motor. Its 5 speed fan can be set so quiet; you can hardly hear it and easily sleep while it is running. You can also set the quiet fan speed to its highest level for maximum air cleaning.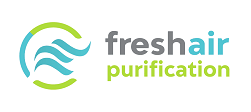 Freshair 3 Residential and Office Unit p24,500.00
Freshair 3 Air And Surface Purifier Sanitizes, Ionizes, Sterilizes And Purifies All From 1 Machine.
Programmable Coverage From 15 To 279 Sqm. Freshair 3 Sanitizer Replicates The Way Nature Keeps The Air Clean Just Like The Earth's Sparkly Fresh Forests And Mountains.
Used For Homes, Offices, Clinics, Hospitals And Businesses. No Need To Move The Purifier Room To Room As It Penetrates Up To 2 Storeys.
No Expensive Filter Replacements For Life. Space-Certified Technology From NASA. Proven Against Covid And 1500 Other Harmful Contaminants.
Air Purifier For Home, Office, Clinic or Business
Introducing the Latest in Air & Surface Purification Technology: Freshair 3
– Filterless Technology, No Expensive Filters to Replace.
– Patented RCI Photocatalytic Oxidation Technology Developed and Endorsed by NASA for Purification.
– Sani-Boost Programmable for 30 minutes, 1 hour and 2 hours.
– Programmable area coverage of up to 3,000 sq. ft. (279 sqm.).
– Quiet Operation with various fan speeds.
BENEFITS:
Sanitize, Sterilize, Ionize and Purify Air and Surfaces up to 3,000 sq. ft. (279 sqm) from 1 Machine
– Equipped with Deep Sanitation Mode that is perfect against Mold, Microbes, Viruses and Majority of Airborne and Surface Germs.
– Destructs heavy pollen particles, dust, dirt flakes, pet dander, or any other irritants from your breathing space.
– Reduces unpleasant odors in your house, office, clinic, car, camper etc.
– Flexible settings, easily customized with the help of included remote, or respective buttons on the front control panel of the unit.
– Minimal noise level, almost silent operation.
– Has a built-in indicator that informs users when a scheduled maintenance or service check is needed.
– Simple maintenance process.
– Inside the box: Quick Start Guide, Remote Controller, Power Supply and Operating Manual
Freshair 2GO Portable, Rechargeable & Personal Air Purifier p3,000.00

Freshair 2GO Portable, Personal Air Purifier. Equipped With A Dual Process Purification Which Activates In A Single Press Of A Button. Freshair 2GO Portable Air Purifier Achieves Powerful Deodorization & Sterilization Functions To Remove Toxic Allergens In The Air By Activated Oxygen.
Removes Bad Odor, Kill Germs, Harmful Bacteria And Viruses, Formaldehyde, Benzene & VOCs, Helps Keep The Food Fresh For Longer Time, Smoke, Dust, Pollen, PM2.5.
– Sterilization, Deodorization, Purification
Dual Modes & Multi Functions:
Sanitation and Sani-Boost Mode
– Powerful deodorization, sterilization functions to remove toxic and allergens in the air by ozone.
– Effectively removes particle pollutants in the air by releasing a tremendous amount of negative ions
All-in-one Operation
Sanitation and Sani-Boost Mode
– Under this mode, Freshair 2GO Portable Air Purifier achieves powerful deodorization & sterilization functions to remove toxic allergens in the air by ozone.
Kill germs, harmful bacteria and viruses
Formaldehyde, benzene & VOCs
Help keep the food fresh for longer time
Ionic Mode
– Under this mode, Freshair 2GO can effectively remove particle pollutants in the air by releasing a tremendous amount of negative ions.
Besides, high negative ion concentration can freshen the air and create positive vibes.
Smoke Removal Test
In this experiment, high density negative ions contribute to high efficiency in removing particle pollutants.
Watch the test video on Youtube: https://youtu.be/r1Rbnot8QPM
Rechargeable Battery / USB Powered
Multiple ways to use the device whenever and wherever you are.
Easy, Portable, Eco-friendly
Using it with a rechargeable 18650 battery.
Type: 18650       Capacity: 2200mAh
Fully charge cycle: About 4 hours
Battery life:  Up to 20-day on average under Sanitation Mode.
Low battery notification:  Red power indication light charging reminder.
* Battery life and charge cycles vary by use and many other factors such as ambient temperature, the mode and battery aging.
Using it with USB power in car, indoors or on computer
– Freshair 2 Go is compact & portable, easy to carry. It can be used at home, office, car, refrigerator,  washroom, shoe cabinet and so on.
Stand/Lie design
Place the device either vertically or horizontally in your space. Without filters or other consumables, it is maintenance-free.
Warranty
6 months warranty on parts. Battery not included.

O3Pure Commercial Unit p17,000.00
Simply turn it on and leave your space while it sanitizes the air and all surfaces
Create a fresh-smelling space filled with Oxygen within minutes

No extra labor, n
o need for filters
Minimal maintenance needed


O3Pure Industrial Unit
Available upon request.